Transnet clear-out to continue with TFR's Mzimela in crosshairs ...
Siza Mzimela, CEO, Transnet Freight Rail
SIZA Mzimela, CEO of Transnet's largest division, Transnet Freight Rail (TFR) is said to be the next high profile departure from the state-owned rail and ports firm.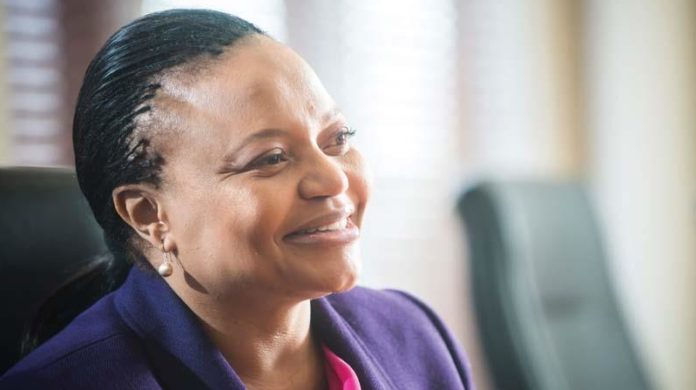 BusinessLive said the "writing was on the wall" for Mzimela following the resignation on Friday of her boss, Transnet CEO Portia Derby.
"She has been protected by Portia. With Portia gone, I do not see her surviving," a source told BusinessLive. "She has been the bully and her inability to take advice would make it impossible for her to stay," another source added.
But Mzimela is reluctant to fall on her sword and will fight for her position, the publication said. Mzimela believes big business wants her pushed out over disagreements about "key and profitable" Transnet rail corridors.
Derby's resignation comes after Transnet fell under renewed criticism from the Durban Chamber of Commerce as well as Pravin Gordhan, minister of public enterprises, the government department to which Transnet reports.
Rail volumes on rail lines transporting critically important export minerals such as coal, chrome, manganese and iron ore have fallen precipitously over the last few years. Coal deliveries to Richards Bay Coal Terminal fell to a 30-year low last year at just over 50 million tons.
To top it all off, Transnet reported a loss of R5.7bn for its 2023 financial year and a drop of 23.6 million tons in rail freight, down to 149.5Mt a year earlier.
Speaking following the financial results, Gordhan said action was overdue. "Transnet's leadership must internalise the gravity of the situation and the extensive repercussions of persistent underperformance," Gordhan told News24.
He was further quoted as saying: "Inaction is no longer an option given the inflection point Transnet finds itself in. The time for transformation of Transnet has arrived."
Mzimela will contend that the failures at TFR should be blamed on "the inaction of those who had the power to urgently intervene or respond to management's numerous requests to key and well-documented risks", said BusinessLive.
Transnet has argued that it is effectively under siege from criminal forces that regularly swoop on copper cable disabling rail activities.
Business for SA's Martin Kingston said it was essential the executive at Transnet was "stabilised as soon as possible to implement a Transnet turnaround plan". His organisation is involved in facilitating public-private cooperation at Transnet in order to improve its procurement, planning and technical functions.
"Work can only be implemented and expedited with the support of the executive management that is fully committed," said Kingston.
Gordhan called new management to be installed urgently at the company. "We want to encourage people to make themselves available.
"The board must deal with the matter with the necessary urgency. As long as I am around there will be no improper influence," he told BusinessLive.
Read more