Karim Benzema's injuries are causing worry for Al-Ittihad
Al Ittihad fans are starting to become impatient regarding their injured star, Karim Benzema. The ex-Madrid striker has not managed to shake off the niggling injuries that have stopped him from featuring in his side's last three games. On Friday 29, against Al Feiha, he is also not expected to play.
There has not been much official talk since injury struck Benzema the day before the game against OKMK. He spoke to the media with no hint of a problem but did not play after finishing his duties with the press. In the Saudi League he did not get any minutes against Al Fateh and the player was also absent for the King Cup clash against Al Kholood.
Benzema no longer a fan favourite
"Why are you always injured?" said one fan on social media, "We need you". The vast majority of the replies to his posts on the various social channels contain messages along the same lines as the worry grows. Despite Al Ittihad being at the top of the Saudi league, their last two games - a nervy penalty win in the King Cup and a clásico loss to Al Hilal - have done little to calm the fears.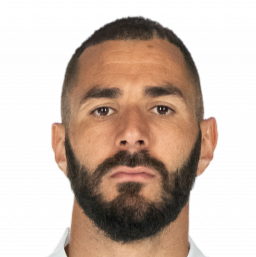 What's more, other players on the team, given the absence of the French star, are turning into fan favourites as Benzema watches on from afar. Players like Romarino or Hamdallah, figures who would have been in the background and playing for Benzema, have captured the imagination while the Ballon d'Or holder's fan influence dwindles.
For now, Karim has 3 goals and 2 assists in the Saudi Pro League: that's less than Cristiano Ronaldo, Sadio Mané, Malcom (yes, that one) and Hamdallah himself.
Malcom has more goals in the SPL than Benzema.MIGUEL RIOPAAFP
When will Benzema return?
Given the stark lack of communication regarding the physical issues that Benzema is suffering, there is no official return time that has been communicated or pencilled in at any moment.
What's certain is that, despite all the money, the fame and the potential legacy on offer, Benzema's dream move to Saudi Arabia has not started off the way he would have hoped.
Read more